Workers' Compensation Fraud Specialists
Workers' compensation fraud usually consists of employees who lie about or exaggerate their injuries. This offense results in billions of dollars in false claims and unpaid premiums every year.
At Rhino Surveillance, we have a lot of experience in either proving or disproving workers' comp claims. Some of the hallmarks of employee fraud include:
No witnesses to injuries
Delayed reporting of injuries
Missed medical appointments and/or delays in treatment
Injured while off duty
Personal financial stress
Filing multiple claims
Injuries reported to have happened just prior to employee termination
Rhino Surveillance can help you by gathering evidence about the employee in question. Let us partner with you and work to make sure your employees are being honest in their claims.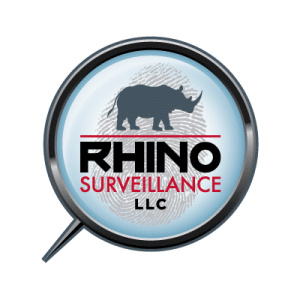 Get Results that Matter!
Experienced professional licensed private investigators serving the Nashville metropolitan area and Middle Tennessee. We are surveillance specialists.
Why hire a private investigator?
Perhaps you suspect your spouse or partner is cheating on you. Or maybe you're concerned about your children's safety while in the care of the other parent or guardian. Are the parents sticking to the parenting plan or breaking it with overnight stays and alcohol? Is your employee hurt or faking an injury, possibly committing insurance fraud? Need a background check on a person or business to make sure you know who you're dealing with?
Rather than take such situations into your own hands, let us –trained and experienced investigators– gather the evidence or information you need. Rhino Surveillance is licensed by the State of Tennessee. If you are searching for a private investigator in Middle Tennessee, or anywhere else in the state, we've got you covered.
"AAA service! Rhino Surveillance has a professional staff. I received all the evidence I needed for my case. I highly recommended them!"
– Joey, Nashville
"Rhino Surveillance has a great attitude and they pay attention to the detail! Jon Holder's follow through, investigative video, and surveillance work is remarkable. The value of their video, the quality and clarity truly is fantastic. Their reporting is timely and very thorough. I would recommend Rhino Surveillance and the Outstanding Results to anyone!"
– Bryan
"We have utilized Jon Holder and Rhino Surveillance on several of our difficult, highly contested cases and have been very pleased with the results. Jon is a professional who understands the needs of his clients and comprehends the evidence needed to present in a court of law. The information and evidence gather by Jon in our cases has proved invaluable to our clients and certainly impacted the outcome of their cases. I keep a stack of his cards in my drawer to provide to potential clients and do not hesitate to recommend him to anyone in need of his services. Jon goes above and beyond to ensure he provides his clients with the best service possible."
– Laura Brown with Michelle Blaylock-Howser's office (Attorney), Murfreesboro, TN
"Rhino Surveillance was a great company to work with especially in a "rush." Jon was honest, hard working, and did everything he said he would do. We are a law firm out of Nebraska that needed help in a hurry! After two long days, Rhino came through for us!"
– Javoronok & Neilan Trial Lawyers, Scottsbluff, NE
"Our experience with Rhino has been great. Dealing with Workers comp cases are time-consuming and expensive, but the services that Jon and his Rhino team provided saved our company both time and money. Thanks, Rhino."
Chris, Smyrna, TN
"Jon Holder and his staff at Rhino Surveillance are efficient, thorough, and timely. Jon has provided exceptional service to each of my clients. After switching to Rhino 18 months ago, it has become my exclusive investigative resource in Tennessee."
– Chad A. Massey, Dix & Associates, PLLC
"Thanks to Jon's tireless efforts I now have the peace of mind I have sought for so long. Jon quickly determined the identity of the other woman and he exposed the years of endless lies of my husband in such a manner they never suspected they were under surveillance. I am glad I took action on that nagging feeling I had lived with. If you have the feeling that something is wrong don't hesitate to give Jon a call. The truth will set you free!"
– Anonymous
"Jon's work not only gave me invaluable evidence in my divorce case, but most importantly, the peace of mind that comes with knowing. Jon is a great guy who does whatever it takes to give his clients the closure they need."
– A.J. – Middle Tennessee
"Jon Holder and his team have been of tremendous help to me. I needed some peace of mind and some clarity on my cheating girlfriend. Jon did an excellent job! Jon is a professional but at the same time, does not hesitate to provide valuable inputs as a friend. I owe a lot to Jon. Thank
you!"
– A.T.
"Rhino Surveillance and Jon Holder is an experienced work comp investigator that Loux Investigations is proud to work beside! Their professional skills and technology are recognized in the industry."
– Loux Investigations, Rutherford County
"Thank you for everything you've done for me. You did an excellent job getting all the pictures, videos, and information I needed. You were always there when I needed you. Even if you were busy doing things with your family, you would drop everything to come help me out. I really appreciate all your hard work and dedication and I would highly recommend you to others."
– Gary, Rutherford County
"Rhino Investigations and the tireless efforts of Jon Holder changed my ordeal from "he said, she said" to shining a light on the truth. Not only did his hard work save me thousands of dollars, he saved my most valued possession, my little girl. His impeccable integrity and dedication to my problem went beyond my expectations. Rhino Investigations and Jon Holder improved my life in ways I could never do on my own, and I will forever be grateful."
– Steve, Rutherford County
"The rewards from hiring Rhino Investigations and Jon Holder changed my life. The money I saved from his hard work was amazing, but still does not compare to the peace his efforts have brought me in my life. Every time I hug my beautiful little girl, I thank Jon Holder."
– Steve, Rutherford County
"Rhino Surveillance has consistently provided reliable and cost effective investigative services resulting in great results for our clients."
– Rob, Attorney, Rutherford County
"I used Rhino for a very challenging case involving a cheating spouse and they exceeded my expectations! Rhino quickly confirmed my suspicions and got all the info and video I needed to prove it in court. The cheaters thought they were clever and safe but Rhino nailed them and they never had a clue! Jon was very professional and courteous."
– Anonymous
Summary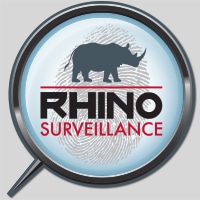 Service Type
Private Investigator, Investigation, Surveillance
Provider Name
Rhino Surveillance
,
201 W Main St #205
,
Murfreesboro
,
Tennessee
-
37130
,
Telephone No.(615) 424-0952
Area
Nashville, Murfreesboro, Davidson County, Rutherford County, Tennessee, Middle Tennessee
Description
Rhino Surveillance a licensed investigation company in Tennessee. If you are searching for an experienced professional private investigator in Nashville, Murfreesboro, or Middle Tennessee, contact us. Call (615) 424-0952 or email jon@rhinosurveillance.com.